Payments & Payment Plans
We understand that good dentistry is expensive and problems happen at the worst possible time which is why we are here to help. We offer our patients a range of interest free financial options to help spread costs out over a period of time, to suit their budget.
We currently offer 3 different interest free payment plan options: Denticare, My Smile Plan and Zip.
We recommend that we see you for a full examination to see what treatment is required. At this appointment we will formulate a treatment plan and discuss what is best for your personal situation.

Afterpay
Afterpay is a payment plan options that allows you to split the payments into 4
fortnightly repayments.
To apply for an Afterpay account you need to meet the following criteria.
Live in Australia
Be at least 18 years old
Have a valid email address and mobile phone number
Provide and verify an Australia debit or credit card
Have a valid driver's licence or Medicare card
Capable of entering into a legally binding contract.
Once you have an account you simply need to access your Afterpay app on your mobile
and provide us with an instore code, providing you have credit available payments are
then spread over 4 fortnightly repayments. For example, your treatment is $200 you then
pay $50 a fortnight for 4 payments.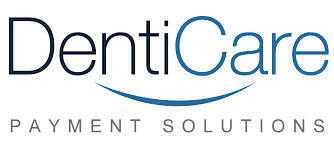 Denticare
Denticare is available for treatment plans greater than $1000. No credit checks are needed, however, you do need to be gainfully employed, not bankrupt and an Australian citizen.
Payments are repaid, either weekly, fortnightly or monthly.*
20% deposit is due at the time of application and payable to the office. A once off $39 set up fee is payable within the first 48 hours after the application has been approved. Payments are made either via direct debit from your bank account or a credit card again this is your choice. A small payment fee is added to the payments depending on which way you choose to pay this.
Applications are usually approved within a few days of the application submission.
*Length of payment plan is subject to the amount financed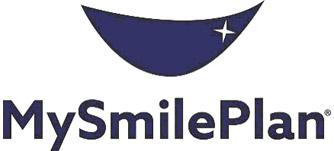 My Smile Plan – (Openpay)
Interest free plans are available from $100 – $9000. Fortnightly repayments are made from a credit card over 3, 9 or 15 months*. To apply you need a valid Australian photo identification (driver's license or passport etc.), 2 phone numbers, and a credit card, Visa or MasterCard debit cards are also acceptable.
Application is filled out online, it takes about 2-3 minutes to complete. Approval is instant upon application submission. 20% deposit is paid at the time of application to the finance company via your credit card. Additional repayments can be made to the finance company at any stage without penalties.
*Length of payment plan is subject to the amount financed.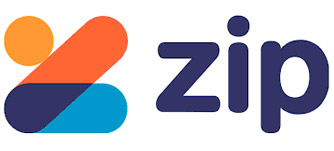 Zip
Zip is an online finance company which is like a virtual credit card. No minimum treatment is needed providing you have prior approval. Applications are done online with a smart phone or computer by the patient after the examination via an invitation sent to your by the dental office.
No deposit is required and approval is usually within about 30 minutes. Interest free periods are from 6, 12 or 18 months, subject to the amount financed.*
Like a credit card Zip money allows you have the option to pay weekly, fortnightly or monthly. They will advise you of the minimum monthly repayment required.
*Keep in mind only paying this amount may leave you with a balance at the end of your plan which will then incur interest.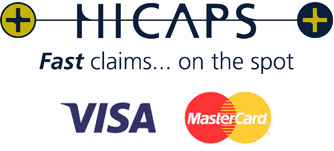 Payment methods
Eftpos
Hicaps (Heath fund payments)
Visa, MasterCard
Cash
We also accept Department of Veterans' affairs (DVA) Gold Card holders and the Medicare Child Dental Benefit Scheme for eligible children between the ages of 2 and 17years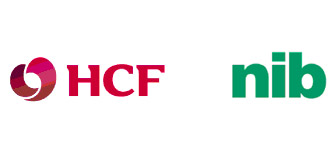 Health funds
We accept all health funds with payments made through the HICAPS facility. We are a preferred provider dental practice for HCF and NIB health funds subject to your level of cover and annual limits.
HCF Members: no out of pocket expenses twice yearly for preventive services such as examinations, scale and clean, fluoride treatment, x-rays and a professional mouth guard annually.
NIB members: Reduced out of pocket expenses for all your dental treatment needs.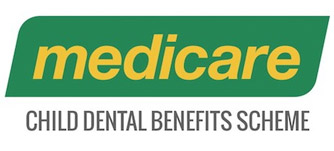 CDBS Medicare
We love to see all members of your family, we especially enjoy treating children and make their visits to the dentist fun and enjoyable, to help them avoid lifelong dental phobia's.
We accept the $1000 Medicare Child Dental Benefit Scheme, and eligible children are then able to be bulk billed using this scheme. If you are unsure if you are eligible for the scheme or the benefits you have available please feel free to call us on 07 5456 4066 and we can check this easily with Medicare on your behalf.