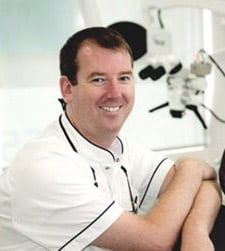 Dr Patrick O'Rourke
Originally from the United Kingdom, Dr Patrick O'Rourke's life has led him around the world, first to South Africa where he undertook elective training at the University of Witwatersrand Dental Department in Johannesburg and eventually to Australia.
In Australia, he has worked from Swan Hill to the Snowy Mountains, from Byron Bay to Darwin with stops in Cairns which he loved. He is now proud to make his home on the Sunshine Coast, serving the community, which he created with the goal of enhancing his patients' lives through improved health, aesthetics and pain free living.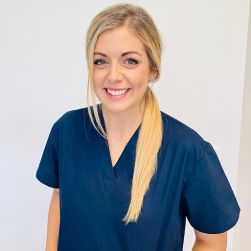 Dr Nicole Hoffman
Qualifications: BoH(DSc) G.Dip Dent (QLD)
Dr Nicole Hoffman is a gentle dentist who completed her training locally at Griffith University. Since graduating, Nicole has been practising in both public and private clinics across South East Queensland.
Nicole is passionate about providing an exceptional standard of dental care. While Nicole enjoys all aspects of general dentistry, she is most passionate about creating a caring, honest and judgement-free environment. Nicole takes the time to listen and welcomes anxious patients. To ensure she provides the highest quality dentistry Nicole is committed to ongoing education and training.
Outside of work, Nicole enjoys eating at local cafes and spending time at the beach with her golden retriever Jasper.
Dr Nicole Hoffman is a very welcome addition to our team.